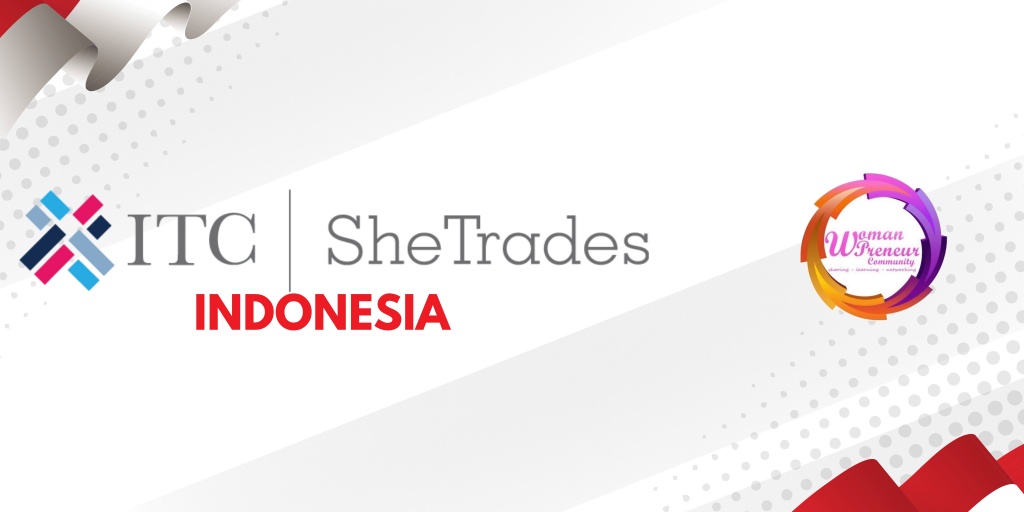 About the International Trade Centre

The International Trade Centre (ITC) is the joint agency of the World Trade Organization and the United Nations. ITC assists small and  medium-sized enterprises in developing and least developed countries to become more competitive in global markets, thereby  contributing to sustainable economic development.


About the ITC SheTrades Initiative

The SheTrades Initiative is ITC's flagship women and trade programme. ITC SheTrades targets all stakeholders across the trade and
business ecosystem to create the right conditions and capacities for every woman, everywhere, to realize their full economic potential.
ITC SheTrades provides women entrepreneurs and producers with access to key knowledge, resources, and networks, support  policymakers on inclusive policy reforms, and leverage public and private partnerships to amplify the impact of our work.



The ITC SheTrades Approach
Since its inception in 2015, the ITC SheTrades Initiative has implemented projects in 38 countries, enabled over $380 million in business and  investment opportunities for women-led businesses, and established partnerships with 140 public and private sector partners.
Creating the right conditions and capacities for women to participate in and benefit equally from trade requires all key stakeholders in the  trade and business ecosystem to be activated. This is why SheTrades not only works with women in all their diversity (e.g. entrepreneurs,  producers, workers, young women, cross-border traders, etc), but also ecosystem enablers such as policymakers, business support  organisations (BSOs), and private sector partners.

Comments
comments